OWNER
Pat has owned and run Highland Fling for almost 2 decades and is as passionate as ever about ensuring that the children get the most out of their early years experiences. She is a former primary teacher who lived in Norway for many years. Pat has a background in the Froebel approach, which recognises that the first learning experiences of the very young influence not only their later educational achievements but also the health and development of society as a whole.
OFFICE MANAGER
Jillian is based in the office and oversees the administrative side of the nursery. She is very interested in mid-century art and design and has a keen interest in music. As a mum to a little boy, she enjoys being active and spending time outdoors, reading and of course playing with him while he learns and grows.
MANAGER, HEALTH & WELLBEING SPECIALIST, CHILD PROTECTION OFFICER
A graduate in Physical Education, Paul has worked with Highland Fling since 2008. Prior to this he spent many years as an outdoor education specialist in the USA. He enjoys many pursuits including trail running and hill walking and his aim is to pass his passion and knowledge onto the next generation of outdoor enthusiasts.
MANAGER, ARTS SPECIALIST
Tom's specialism and passions are focused on arts, crafts and 'the outdoors'. He gained his Fine Art degree from Grays School of Art and since joining Highland Fling he has developed an art program aimed at getting the children interested not just in the act of making art but also learning about different artists and techniques. He has had training in Forest School practice and enjoys helping the children try their hand at things from den building and tool work to plant identification, foraging and camp fire cooking.
PRIMARY TEACHER
(3-5 YEAR OLDS), CHILD PROTECTION OFFICER
Since graduating in 2011 with a degree in Primary Education, Julia has taught in a number of schools and she also ran a nursery for over a year. Her personal interests centre on the natural world and she fully appreciates the benefits the outdoor environment offers both to physical and mental wellbeing and believes that every child should have the opportunity to experiences these.
PRIMARY TEACHER
(3-5 YEAR OLDS), ADDITIONAL SUPPORT FOR LEARNING
Joanne has been with Highland Fling for a number of years specialising in the 3-5 year age groups. Prior to this she was a primary school teacher in East Lothian. Joanne has two nursery age children (who both come to Highland Fling) and she enjoys exploring the local environment with her family in her free time.
WEE MEECE TEAM LEADER
Emma has an SVQ3 in Childcare and is a graduate of our apprentice programme (she was recently invited to the Scottish Parliament as part of a drive to highlight successful placements). She comes from a big family and has always loved working and playing with children. She is currently working towards her SVQ4.
ACTIVITY LEADER
DEPUTY AFTER SCHOOL CLUB MANAGER
Sean recently completed his SVQ3 in Childcare and is currently studying for an SVQ4. He has a passion for music and sport and brings that energy to his work with the children and whilst not in Highland Fling spends much of his spare time as a drummer with a local band.
ACTIVITY LEADER
DEPUTY AFTER SCHOOL CLUB MANAGER
A graduate and postgraduate in Sustainable Community Design from Heriot Watt University, Robbie has prior experience of working with children in the outdoors – most recently as a Forest Schools Assistant on a summer camp in Orkney.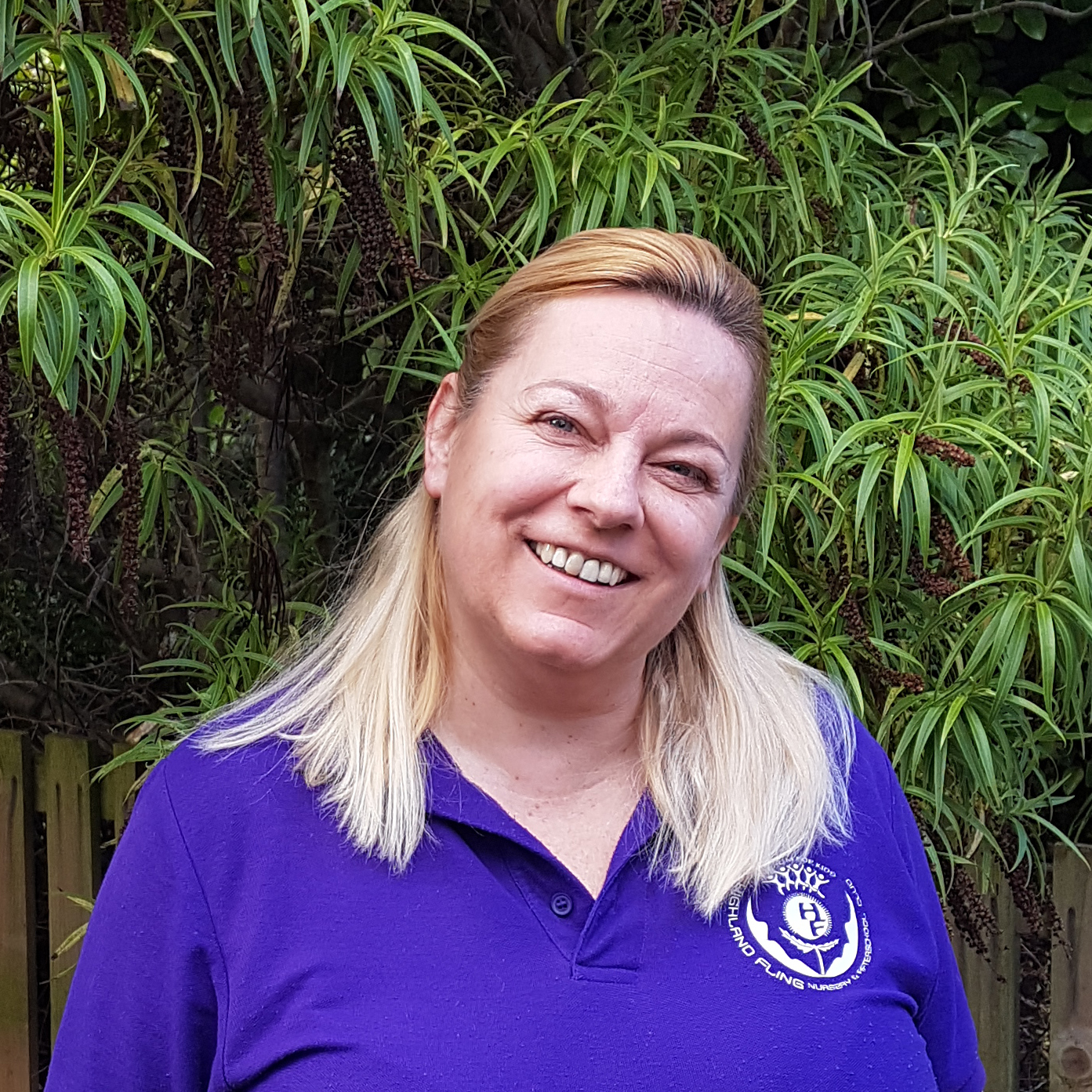 ACTIVITY LEADER
Andrea has a Bacherlor's Degree in Secondary Teaching, Computing and Psychology. She has extensive experience of working with children from the age of 3 to 12 in both nurseries and after school clubs. Always smiling, Andrea loves to share her enthusiasm for life with the children.
ACTIVITY LEADER, ASSISTED NEEDS PROVIDER
Jackie has over 10 years experience working with the children of Highland Fling in both the nursery and the after school club. She recently completed her SVQ3 in Childcare and is the dedicated staff member providing additional needs support.
ACTIVITY LEADER

Jamie recently finished studying photography, specialising in fine art. Having grown up in an extremely creative household, he uses his artistic ability to create fun, engaging activities for each child. He has also previously worked in childcare in Sweden and Malaysia.
ACTIVITY LEADER
Jane undertook a student placement with us as part of her childcare qualification through Edinburgh College and we decided she was too good to let go, She now works with us across a range of areas.
ACTIVITY LEADER
Gareth is a former ELF teacher, previously having worked in a Kindergarten in Guangzhou, China. He has travelled all over Europe, Asia and Australasia, and he is currently working towards a degree at the University of Edinburgh.
ACTIVITY LEADER
Hannah has many years experience in working with children and young people in both Scotland and Africa. She is currently studying drama at Edinburgh University. She loves to provide fun group games which are adaptable for all ages and organise artistic activities where the children can express themselves and their ideas freely.
ACTIVITY LEADER
Laura has a Higher National Certificate in Childcare from Edinburgh College. Her interests are sports and physical exercise, reading and writing stories, and cooking and gardening.
ACTIVITY LEADER
Silvia has experience working with groups of school children in Italy.
DEPUTY MANAGER AFTER SCHOOL CLUB
Antonio holds a teaching degree in Primary Education (P.E.) and a Masters Degree in Secondary Education. He is a keen sportsman who has coached basketball in summer camps in Spain, and he is also happy to turn his hand to cooking with the children.
ACTIVITY LEADER
Jess Telfer is our youngest Highland Fling staff member and she is part of our Modern Apprenticeship Programme, Coming from a big family herself, Jess brings all the caring qualities that are an ideal fit with our Highland Fling ethos.
ACTIVITY LEADER
As an art student, Alessandra loves to be able to share and develop her passion for art with the children at Highland Fling. In addition, she has experience working with children of all ages as a sports coach and as an activity leader in summer camps.
ACTIVITY LEADER
Danni is currently studying drama and performance at Edinburgh University and is keen to involve all Highland Fling children in the excitement of live performance. Her future ambitions lie within the teaching and learning environment.
ACTIVITY LEADER
Building on many years experience in childcare, Asmaa has recently completed a National Certificate in Childcare at Edinburgh College. Prior to undertaking the course, she was a highly valued volunteer with Highland Fling.
ACTIVITY LEADER
Rachel has completed a Masters degree in Dance Science and Education at Edinburgh University. She loves both performing and teaching and is passionate about many styles of dance ranging from ballet to street dance.